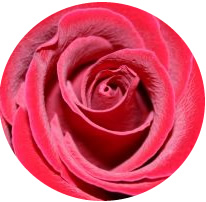 10 ways to get the most out of online dating
Online dating is now more popular than ever with more and more singles from all over the world choosing to search for love on the Internet. Dating online is a fun, effective way to meet new people, make friends and form new relationships. If you're new to the concept, though, the experience can be a bit daunting at first. This online dating tutorial will help you get the most out of dating online.

How to find a genuine online dating site?
Online Dating started with a 'usenet' kind of newsgroups to social networking and has become one of the most important part of our personal lives in less than 10 years time. With the growing demand in online dating, thousands of online dating sites were formed. Some sites unbelievably reached millions of members in short periods. With the easiness and forwardness of online dating, millions of singles became couples and got married. But as in all part of our lives, 'cyber-thieves' or nowadays we call them 'scammers' created millions of fake profiles on online dating sites and suckered money from innocent people, who were looking for love on the internet.
How To Avoid Common Pitfalls In Online Dating
Check out if you are using online services properly. Using online personals does not seem to be a daunting task. This is why most people don't get any results out of it - everything seems to be so simple, just post a profile and start dating!
Ways to make sure your first date is safe
MAKE SURE YOU HAVE SPOKEN ON THE TELEPHONE FIRST. When you use internet sites to date, make sure that you talk on the telephone before meeting the date. If you feel uncomfortable, be sure to get their number and call using your cell phone or use your local telephone blocking code to hide your identity.
The profile that gets noticed
If you've signed up to be on an online dating site, your profile is what will give you all of the attention that you could ever want. And every site will tell you that there are certain things that other couples look for when choosing to contact someone.
Tips for Searching for Dating Sites on Search Engines
We all know that search engines are the best way to find dating sites online. However, if you aren't specific, you can spend hours searching and never find the right site for you.
Dating Advice for Men
Once you have found a women that you like, remembering these simple tips will help you impress her and you will both have a great time on your first date. Hopefully with many more to follow.
Online Dating Sites and Services
Online dating services are thriving after almost 10 years now. Some people succeeded in finding that Mr. or Ms. Right through them. Some might not. But for those who still have not lost hope in looking for that potential through these services, here are the top online dating services that might assist a searcher in this endeavor.
Overcoming Problems With Online Dating
It is exciting to meet someone you met at an online dating service. However, you must practice cautionary measures so as to avoid having problems when you meet him or her. The following are some guidelines to have a hitch- and worry-free dating.
Is Online Dating Right For You?
For many singles, jumping into the online dating world is a scary decision. But ask yourself, what do you have to lose? There are many great reasons to join an online dating service. At the very least you have the opportunity to expand your social circle and raise your hopes for finding your perfect match.
Write a catchy profile headline. Grab attention!
Online dating or friendship profile headline is your chance to quickly tell other members who you are, what you're looking for, or why you'd be great for them.